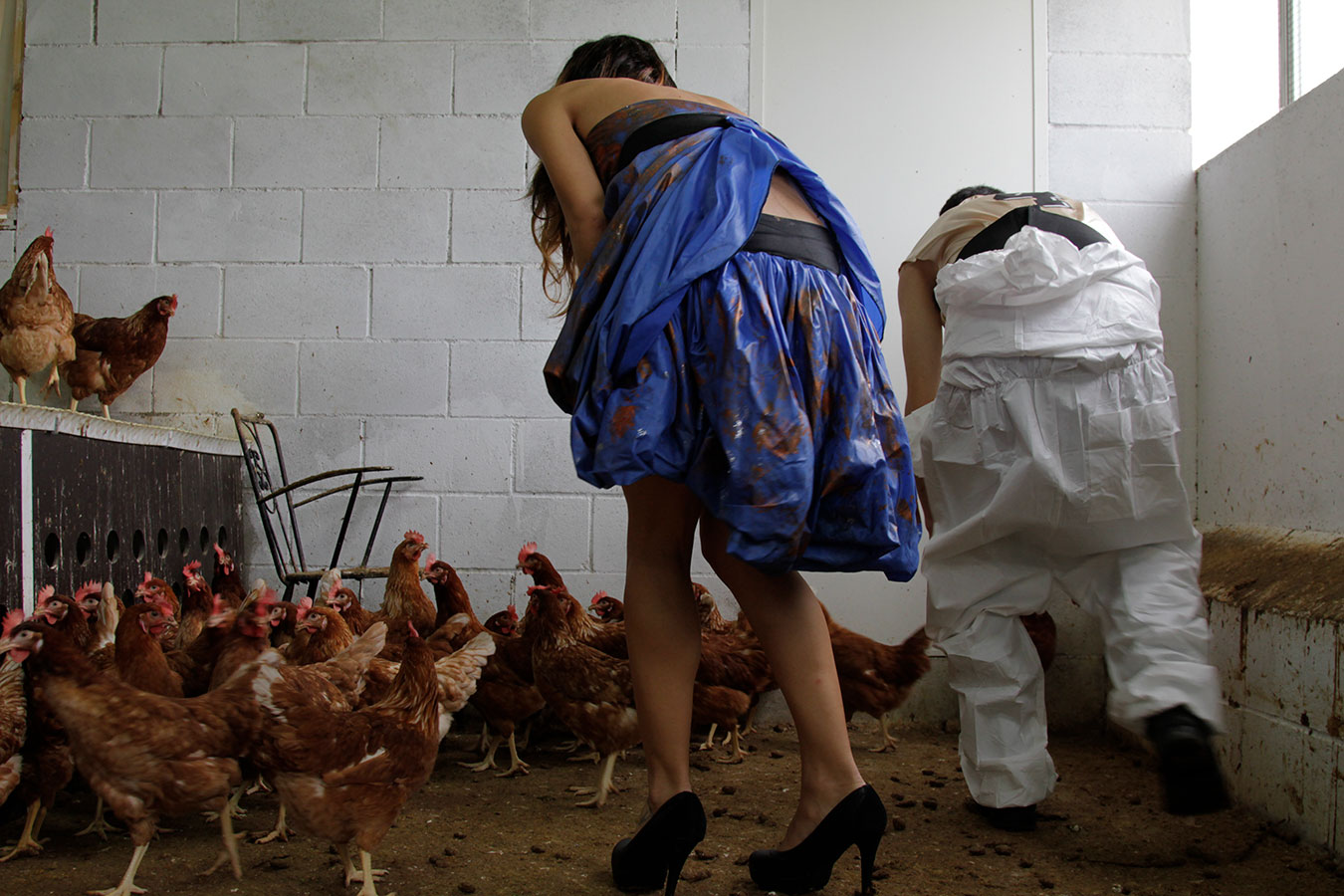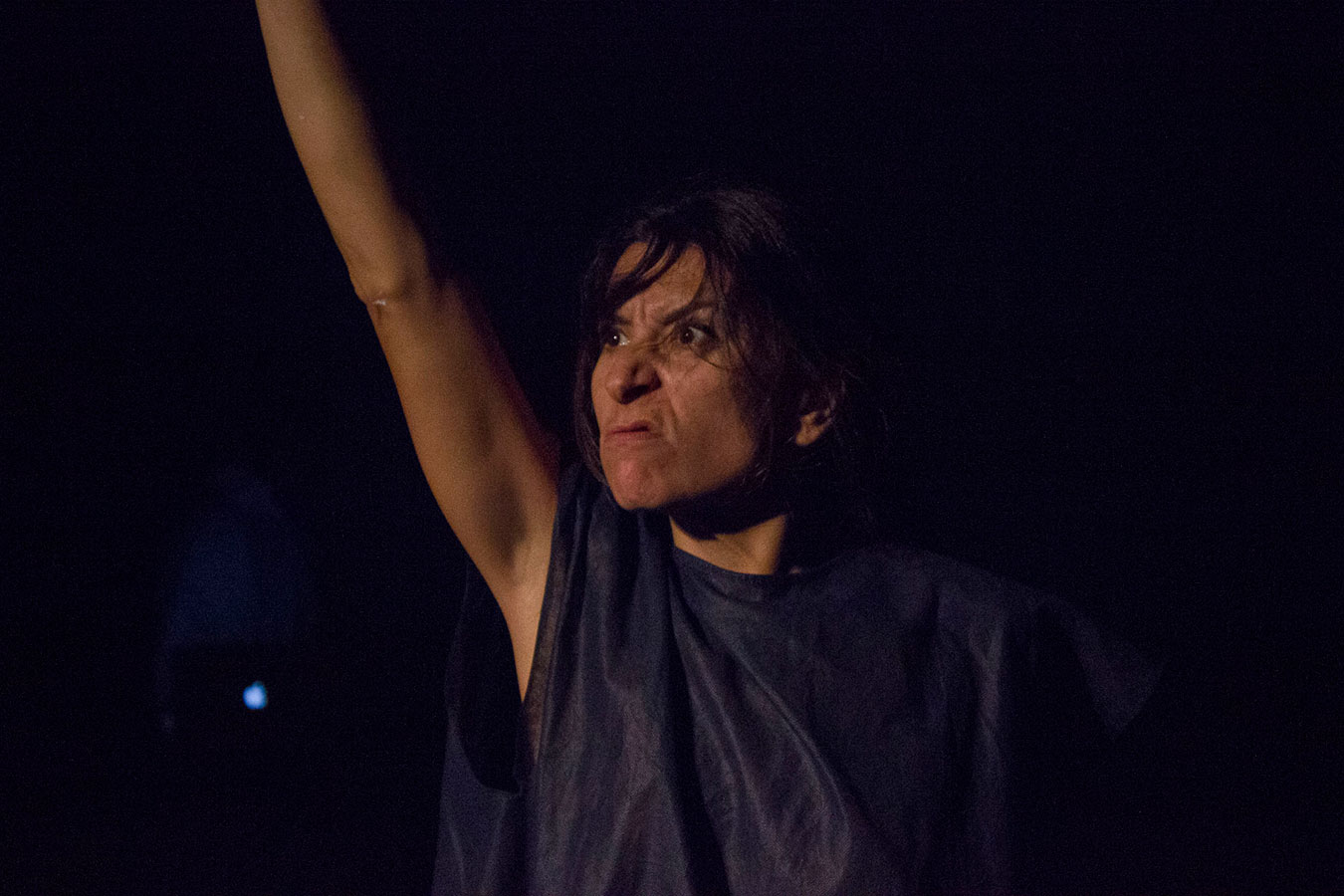 TOO LATE TO BE A PESSIMIST (2013)
"Too late to be a pessimist" is a show that reflects on loneliness in company. The montage shows the society we live in and the increasingly fierce individualism.
The world has been devastated, there is nothing left, only a desolate, icy, cold scene.  In this desolate landscape only a woman appears, Nadia, who remembers her previous life in a city full of people.
"Too late to be a pessimist" is a theatrical creation to research the use of the body as a physical, emotional and intellectual tool, where the word is incarnate in the performance space and the expression of the actress.
The music, the sound space and images are an essential part of this show.
Premiered in 2014 at Nau Ivanow.
Creation: Susanna Barranco
Direction: Susanna Barranco i Cristina Lügstenmann
Dramaturgy: Susanna Barranco i Laura Freijo
Texts: Laura Freijo
Actress: Susanna Barranco
Original music: Melodonia
Music: Cristian Mira, Miguel Bouroubat i Pere Codina
Voice: Imma Colomer
Stage clothes: Cia. Susanna Barranco
Audiovisual editing: Pere Codina
Lighting design: David del Olmo
Photography: Marc Bartomeus
Production: Associació teatral Mousiké i Elisabeth Ruiz
Production assistant: Sílvia Girmé
Choreography advising: Sol Picó
Colaboration: Teresa Urroz
Thanks: Daphne Malherbe, Pau Roig, Edith Lasierra, Marta Paretas i Olga Blanco