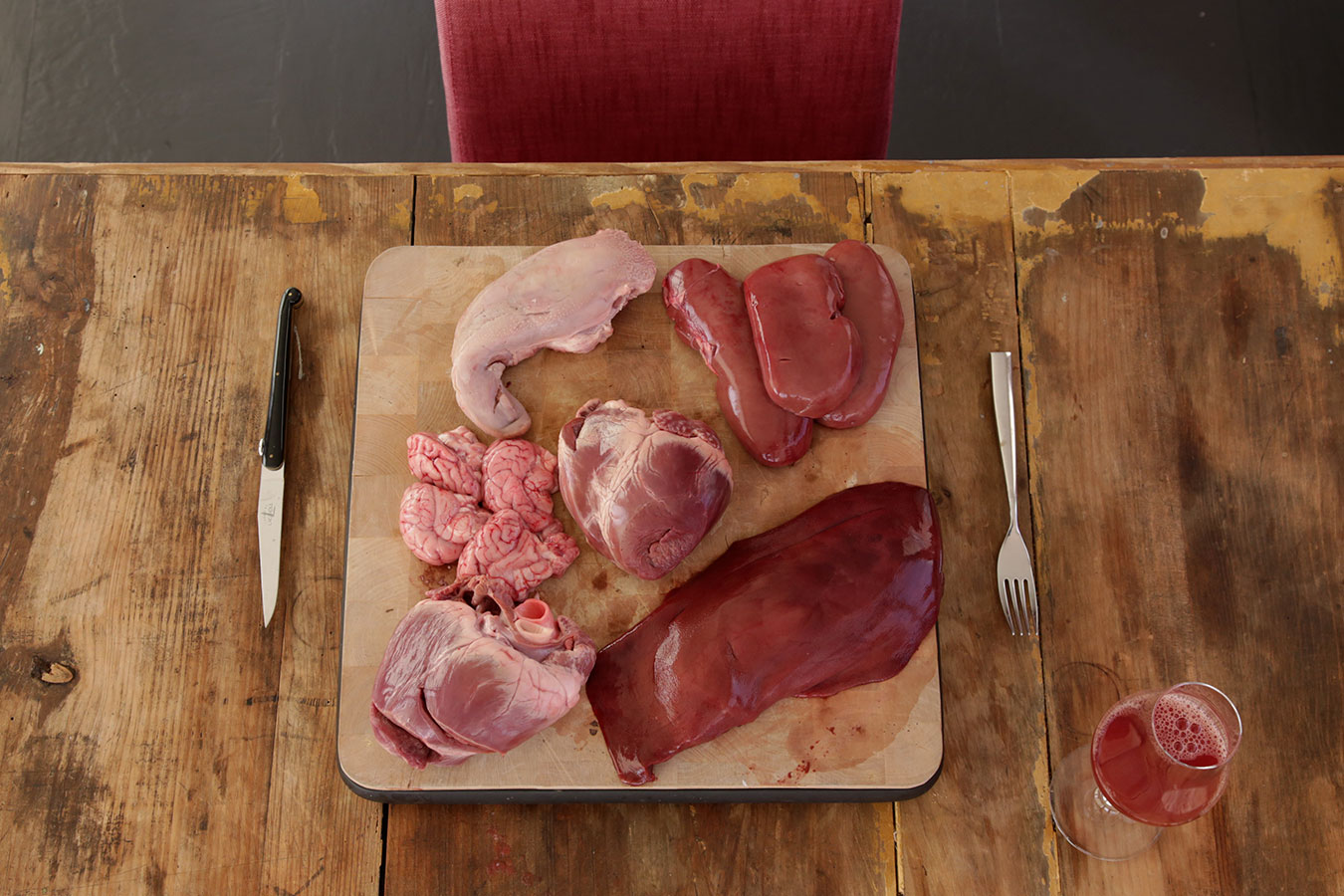 HEART ON YOUR MOUTH (2014)
(Amb el cor a la boca)
The show's idea came out from a particular approach of cooking, after the close relationship of internationally well-known cookers Torres brothers with a selection of inspiring texts staged researched trough history talking about food and the pleasure of cooking and the impact that image of a ready and posh dish gets on us on seeing it in a picture made by famous and specialised photographers such as Sergio Coimbra and Francesc Guillamet, so well-known Internationally famous cooker Ferran Adrià's official photographer.
Therefore, cooking, theatre and pictures lead the audience to an interdisciplinary journey proving that inspiration for a work in progress stage performance may come as far as from words as from a dish or from an image.
While Torres brothers cooked their creative an original dishes in their kitchen, pictures were been taken by Sergio Palma's camera that would be projected on stage during the performance of the two actresses Mariana Micheletti and Susanna Baranco at the same time that on enjoying food in front of the audience as part of the acting, some other pictures are coming out, the ones taken by Francesc Guillamet who during rehearsals report the heart of back stage's creation process.
During the production's tour all this pictures were also shown in exhibition's rooms such as Barcelona's reputed restaurant Dos Cielos and São Paulo's Spanish Instituto Cervantes.
Unified by coking's love in the show the soul of all the parties come together on a unique objective, to share with audience the pleasure of each bit of food as part of a ritual brought to the stage dinner table, as much as the taste of each word that would be performed, all evolved by the suggestive images than would be sown on stage.
That's an alive experience of simultaneous artistic values where several senses converge on the craft of a final dish, a made picture suggests taste and smell, a play gets to move us.
Stage and text devise: Susanna Barranco i Mariana Micheletti
Performers: Mariana Micheletti i Susanna Barranco
Cuisine: Sergio Torres i Javier Torres
Pictures: Francesc Guillamet i Sergio Coimbra
Video & media: Cositas de Soria Comunicación
Pictures' press: Marc Bartomeus
Design: Núria Salinas
Production: Cia. Susanna Barranco i Mariana Micheletti Producciones Artísticas
Production's assistant: Sílvia Girmé
Brazil's production: Ana Elisa Mattos – Os Compadres
Dress: Medwinds
Lighting and audio: David Esteban