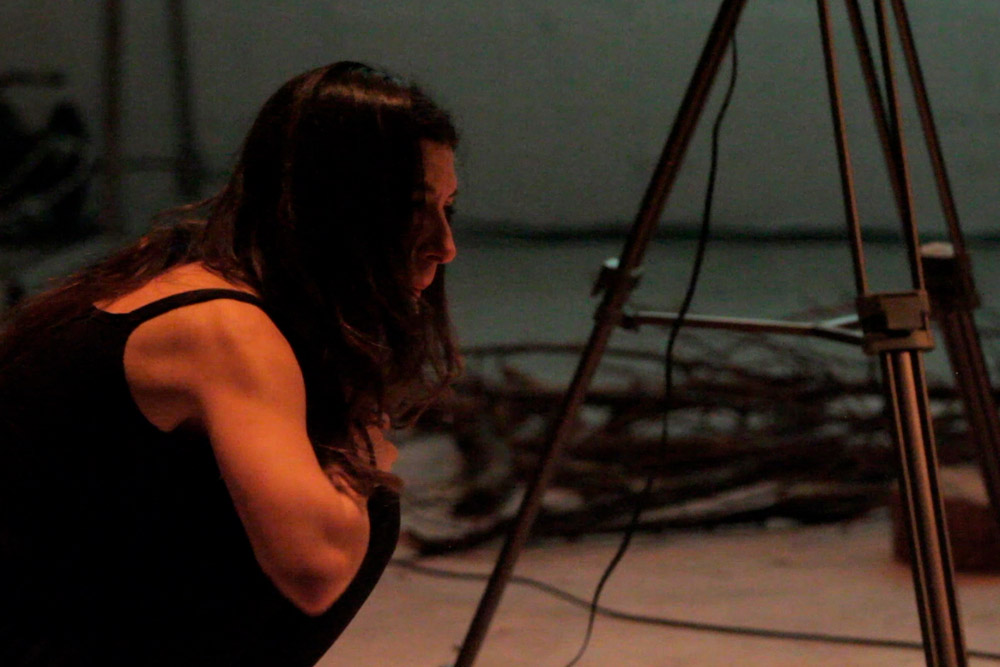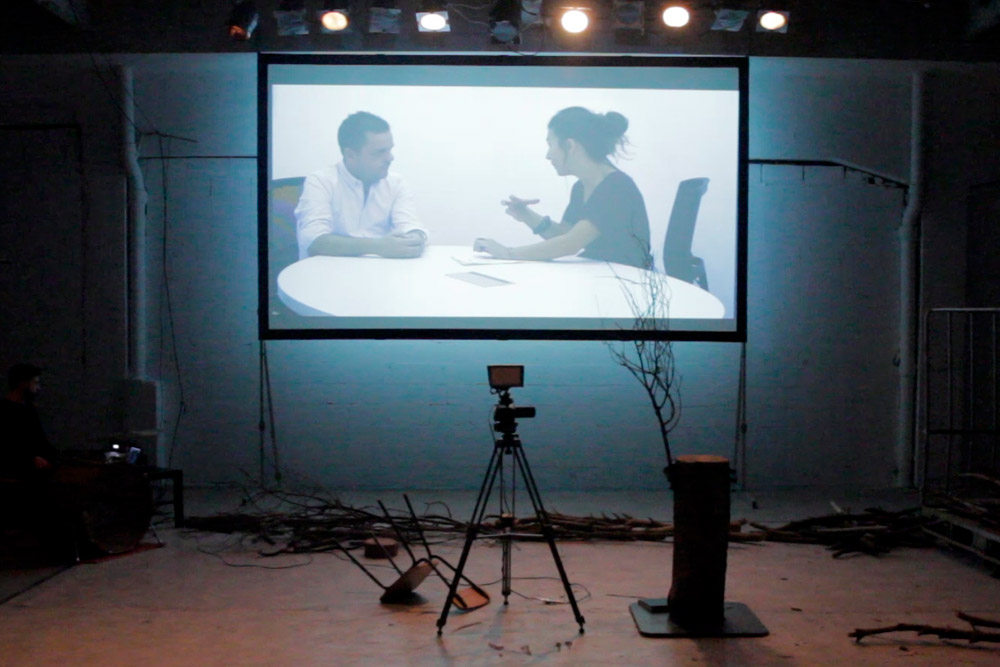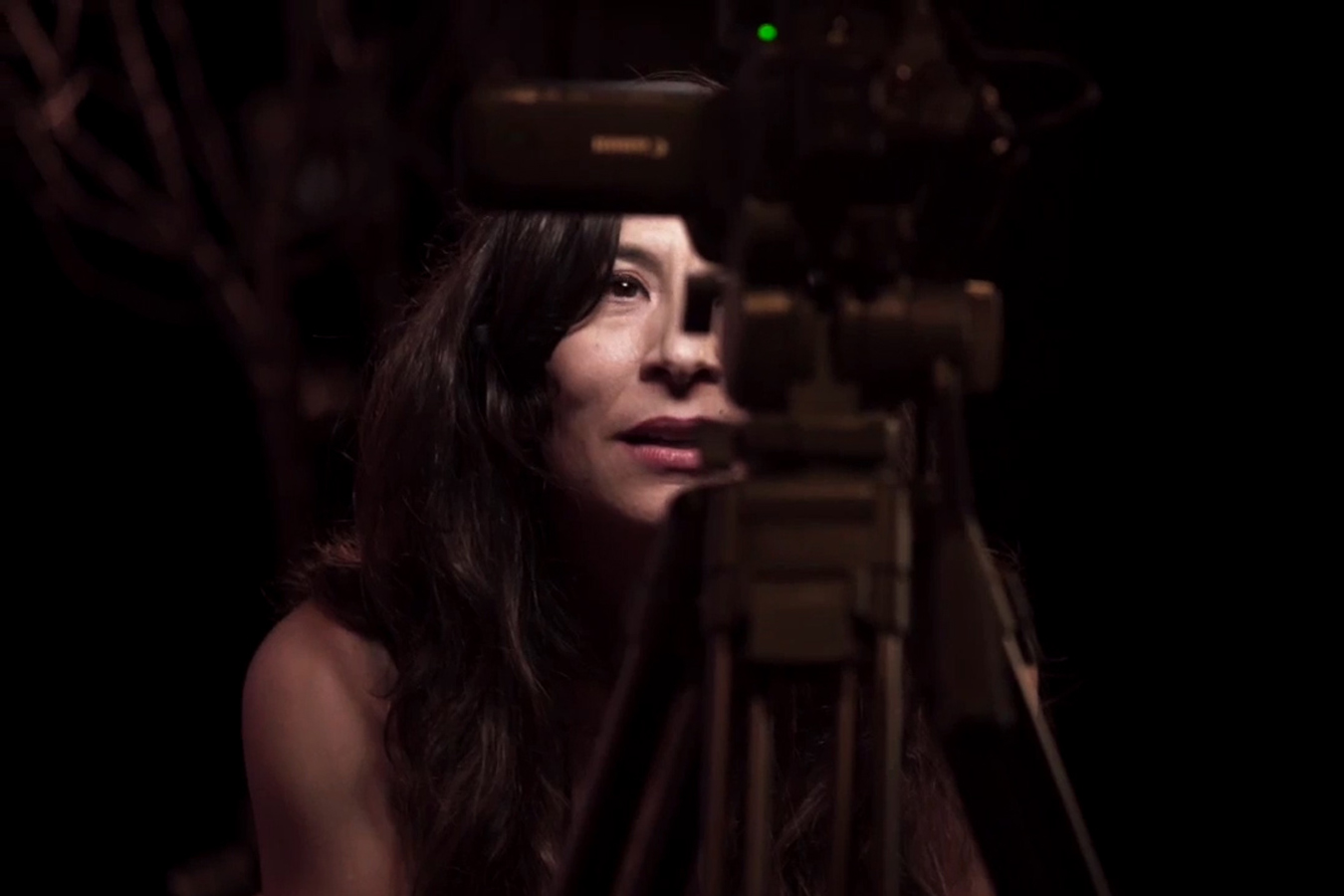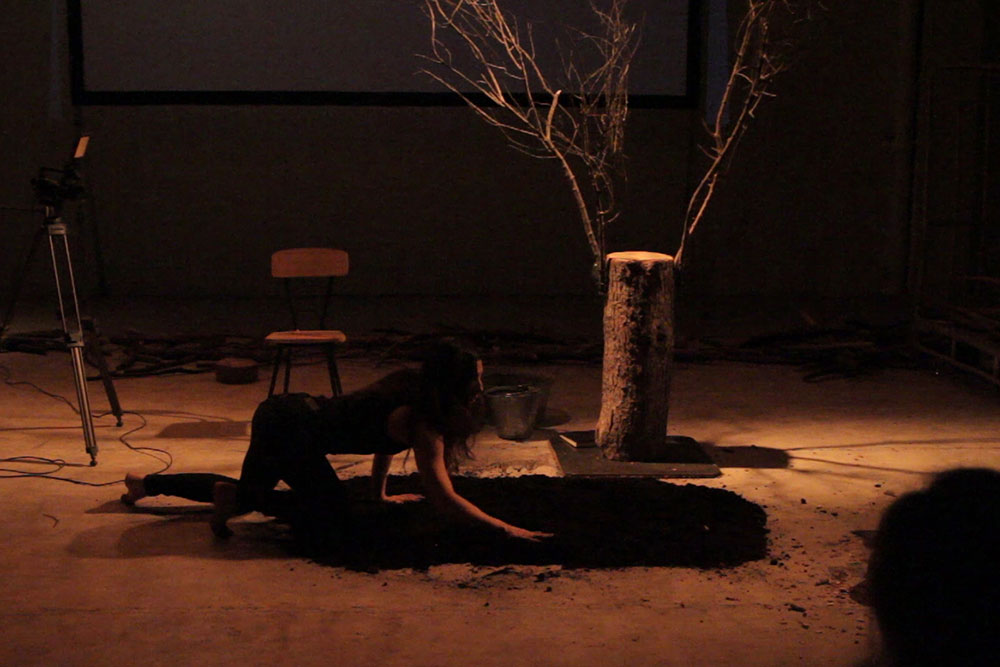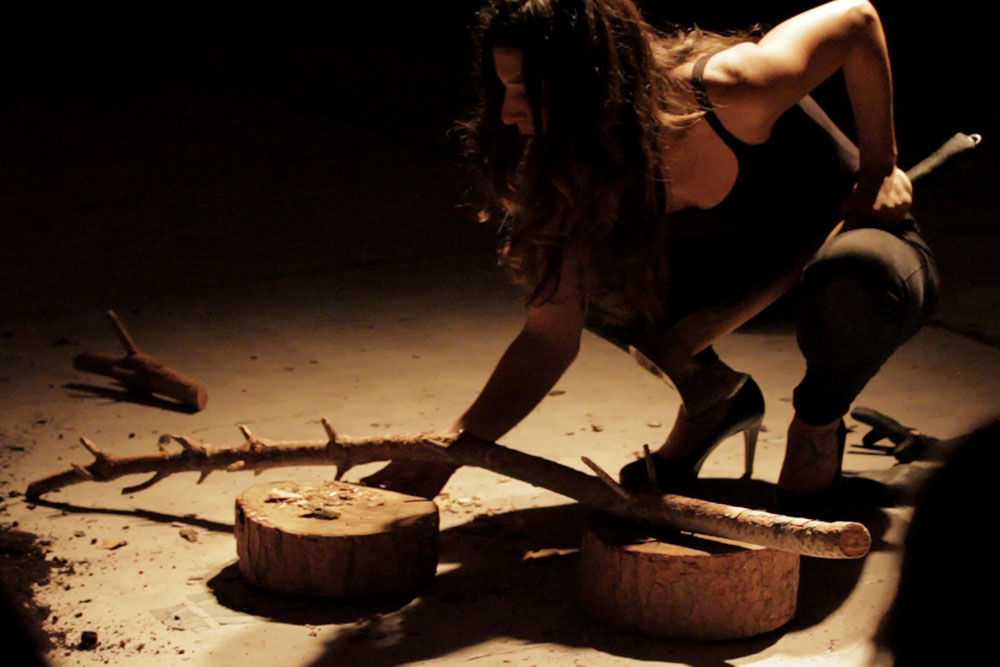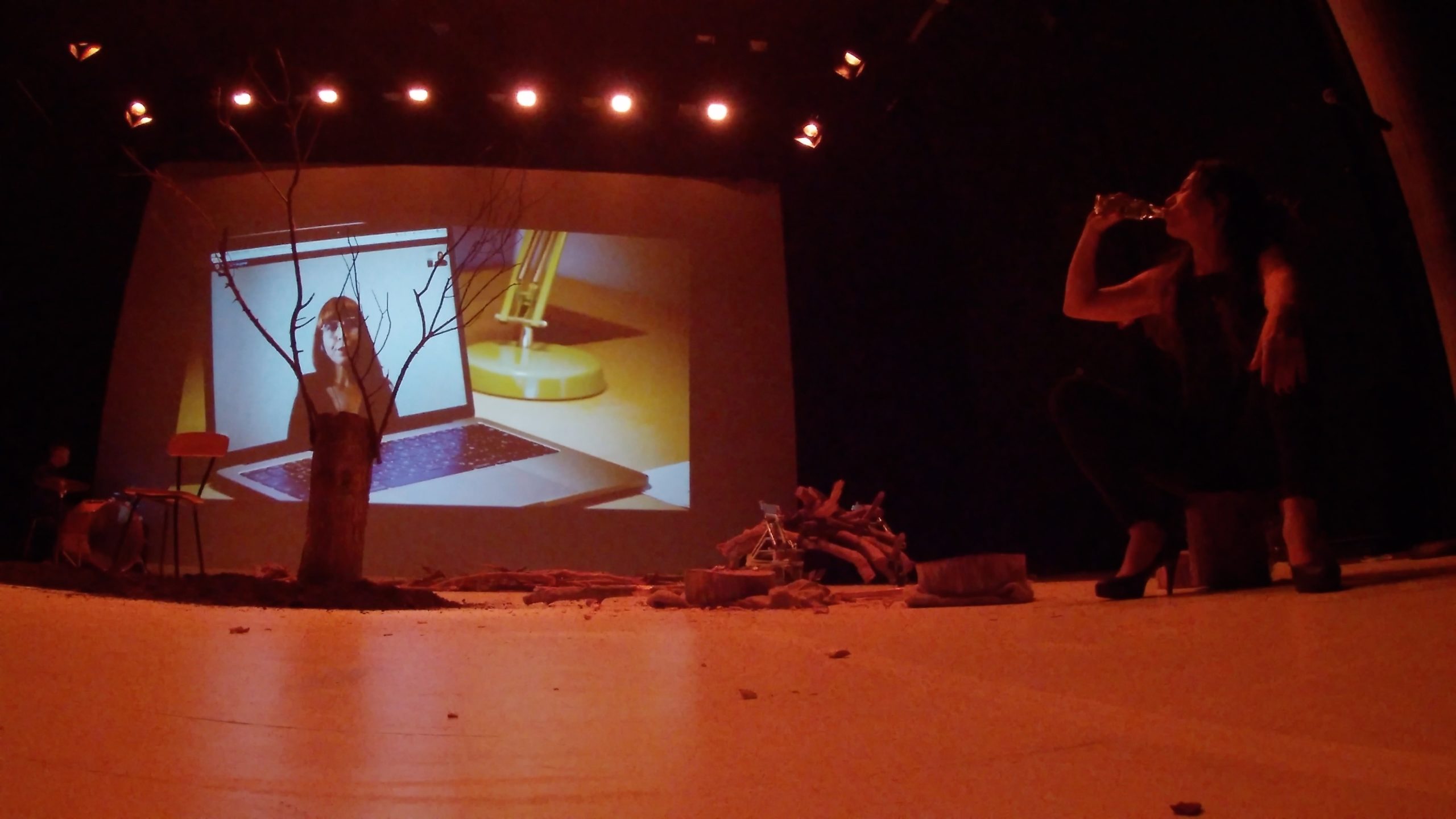 ACTIONS OF RESISTANCE  (2018)
"Actions of Resistance" is a stage-documentary show that Susanna Barranco has conceived and directed being an only one woman show that she performs. Being devised from play writer Marta Galán's text, the production presents a dystopia of a possible future society, where humans' basic ages and stages such as being born, living, working, or dying become another bargaining chip. The show offers a truly overcoming feeling through its documentary material, staging and text, mixing reality with fiction.
"Actions of Resistance" is criticism as much as reflection of  the uncertainty that suppresses us. It also aims at taking a look at the kind of economic system where we live and which we make grow.
In a society guided by capital, actions of resistance to imposed rules would help to develop
reciprocity bonds.
Premiered at Nau Bostik 2018 and showed at Antic Teatre, Escenari Brossa, Sala Planeta, Teatre Aurora. Teatre de Salt Temporada Alta 2020. L'Atlàntida de Vic, Teatre Principal de Valls, Teatre Atrium, Teatre Principal El Jardí de Figueres, Teatre Auditori Cardedeu, 2021. La Sala d'Argentona, Teatre Ateneu de Celrà, Teatre Pare Casals de Sant Esteve de Palautordera, 2022.
Winner of the BBVA 2020 Theater Award for best theatrical production.
Direction: Susanna Barranco
Text and codirection: Marta Galán
Coaching performance and director assistant: Núria Badia
Performer: Susanna Barranco
Documentary & video: Susanna Barranco
Documentary & video assistant: Txell Casas
Video postproduction: Juan Morales
Drummer and sound: Cristian Mira
Lighting: Ana Rovira and Conrado Parodi
Piano composition: Jofre Horta
Smells musical base: Asow
Quaiets musical base: Amat Mira
Production: Cia. Susanna Barranco
Production assistant: Dolors Galí, Sílvia Girmé and Txell Casas
Video documentary production: La Barranco Films
Design: Aura Torné
Photography: Irene Fernández
Supported by Mousiké and OSIC (Catalan's Support Office to the Cultural Initiative).
Thanks to: Lucero Elizalde, Marta Momblant, Rosa Bigas, Quique Usobiaga, Javier Cantero, Charo Barral, Elisa Herrera, Gabi Oyarzabal, Andreu Renau and Mireia Girmé.