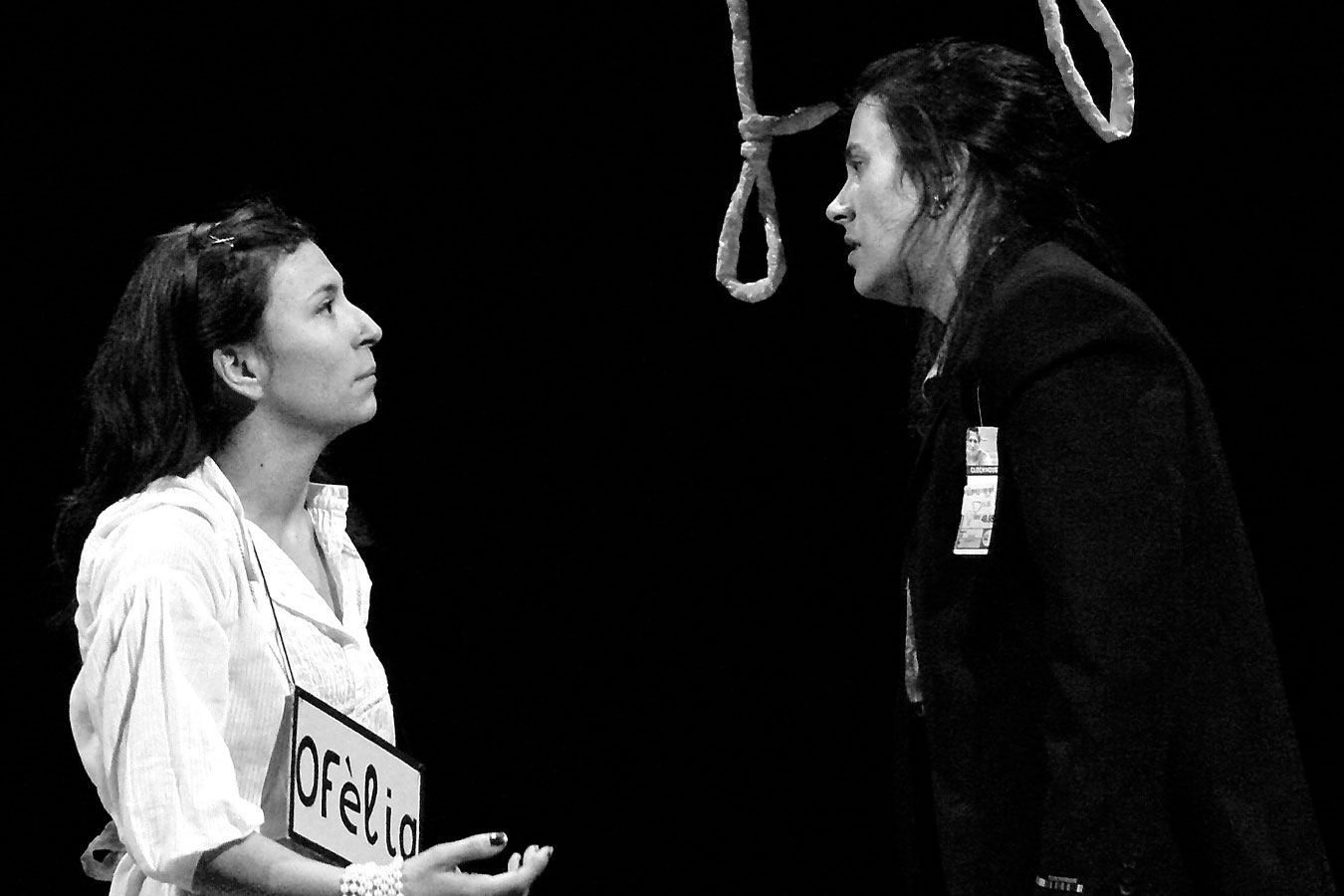 LIKE FISH IN A CAGE (2008)
Medea cannot sleep because the cries of her children visit her every night. Ofèlia has lost her memory and she doesn't know why her dress is still wet. Together, they will engage in a fantastic and daring journey around a world where the poetic word, music and sense of humour together tell about life in a different way.
Medea and Ophelia, two of the great characters from classic theatre, engage in a journey around Hades where they stop by at different conditions such as loss, revenge, resentment, pain, madness, poetic justice, passion, forgiveness and redemption.
"Like fish in a cage" (Medea and Ophelia) is a very personal view of two of the greatest classic female myths.

Premiered in 2008 in Vaca's November at LaBonne, Women's Cultural Center Francesca Bonnemaison. Maldà Theatre.
Interpreters:
Susanna Barranco i Laura Freijo
Texts and dramaturgy:
Laura Freijo
Sound environment & music arrangement and advising:
Odette Telleria i Anne Yvker
Scenography:
Elvira Brunat
Direction and production assistant:
Yanina Marini