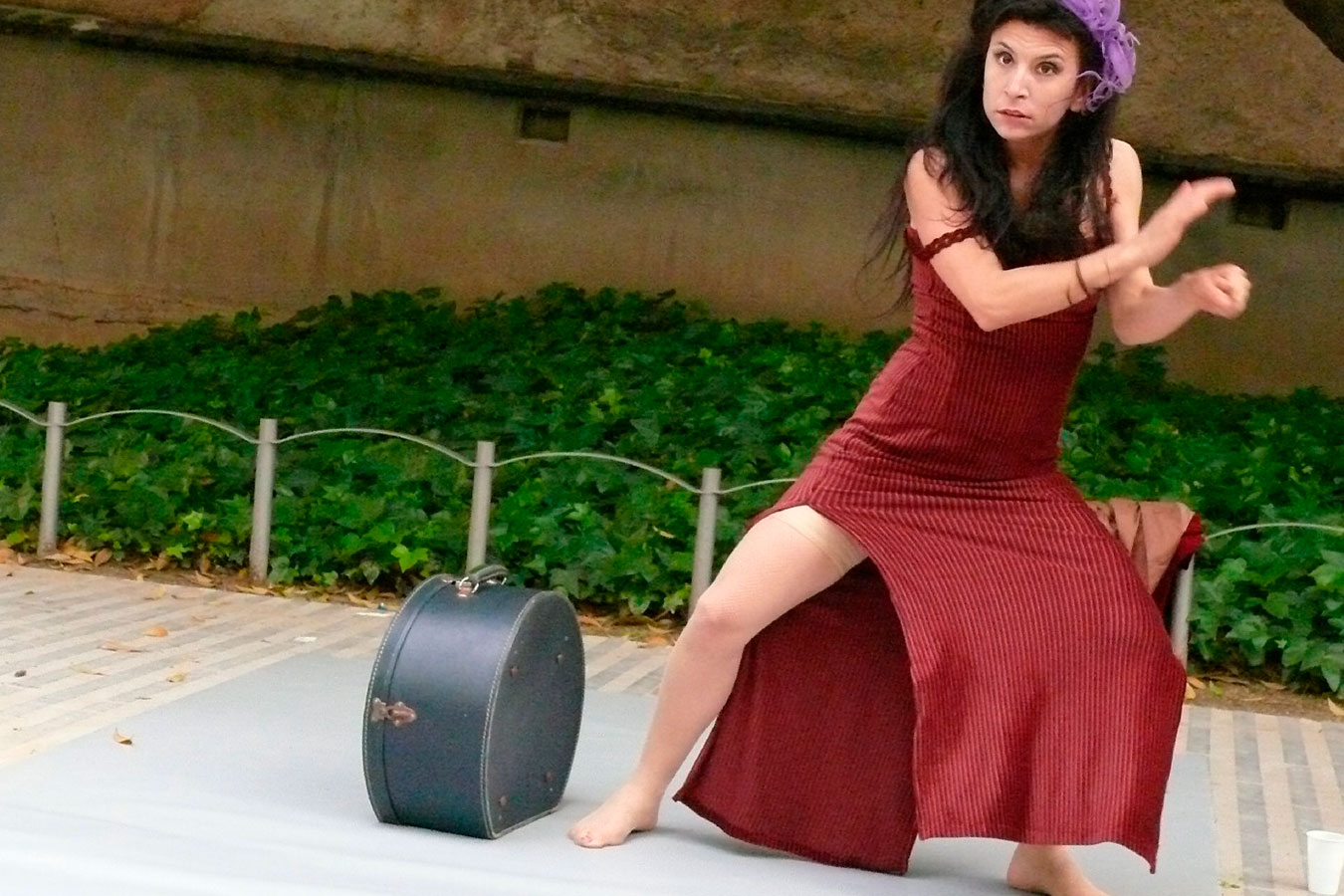 MERCÈ, JOURNEY AND DESIRE (2008)
Collaboration with Projecte Vaca
Catalan writer Mercè Rodoreda once wrote a play entitled Un dia ("One Day"). But this play didn't survive. Today, we want to have one day for her. This show is based on some of her works: the collection of stories Tots els contes, la collection of poems Agonia de llum and the prose poetry book Viatges i Flors. Mercè, viatge i desig has been conceived as a theatrical promenade organised in eleven capsules where music, dance, performance, oral storytelling and Land Art blend. A language that feeds on the great fluency of words and on Rodoreda's ability to bring to mind dramatic environments.
Around thirty artists from different artistic disciplines participate in this show where all actions take place simultaneously and where the audience decides at every performance which one they want to see first. The artists avoid realism and prefer to recreate fantastic environments, thus getting closer to a more challenging view of Rodoreda's world.
Passeig Escènic a càrrec del Projecte Vaca
Coordination: Júlia Bel, Sílvia Ferrando, Montse Iranzo, Teresa Urroz.
Actress: Susanna Barranco
Dramaturgy: Júlia Bel, Laura Freijo, Karel Mena and the collaboration of Eva Hibernia Stage
Stage clothes, props and characterisation: Noemí Batllorí, Elisabet Castells, and Marc Montañez
Lighting design: Arantza Flores
Sound design: Nuño Vázquez
Production: Institut Català de les Dones (ICD), Projecte Vaca